Welcome to the Davis Piano Studio Blog!!
Summer Flex Private Piano Lessons
Thursday, March 12, 2020 by April Davis | Announcement
Introducing summer flex piano lessons! Billing and pricing remain the same as the school year. Over the course of June and July, you have eight 30 minute lessons to schedule as you see fit. You can do 30 minute lessons weekly, 1 hour lessons every two weeks, or any combination you'd like.
See the calendar below for dates and availability.
Opt out of summer lessons by notifying April at 512-222-7640 or april@davisrrtx.com. Letting me know by May 20 will allow me to adjust your billing settings before the June invoices go through.
Calendar Dates and Availability
Sundays: Lessons not available
June 6-13: Lessons not available (vacation)
July 4: Lessons not available (holiday)
July 6-10: Lessons available after 2pm
July 13-17: Lessons available after 1pm
July 20-24: Lessons available after 2pm
July 27-31: Lessons available after 1pm
All other dates fully available as early or as late as you want to schedule, including Saturdays! It's preferred that you schedule at least one week in advance. Scheduled time with less than 7 day notice might have less flexibility. Rescheduling is okay up to 24 hours before the lesson. Within 24 hours is considered a last minute cancellation and cannot be rescheduled.
June 2020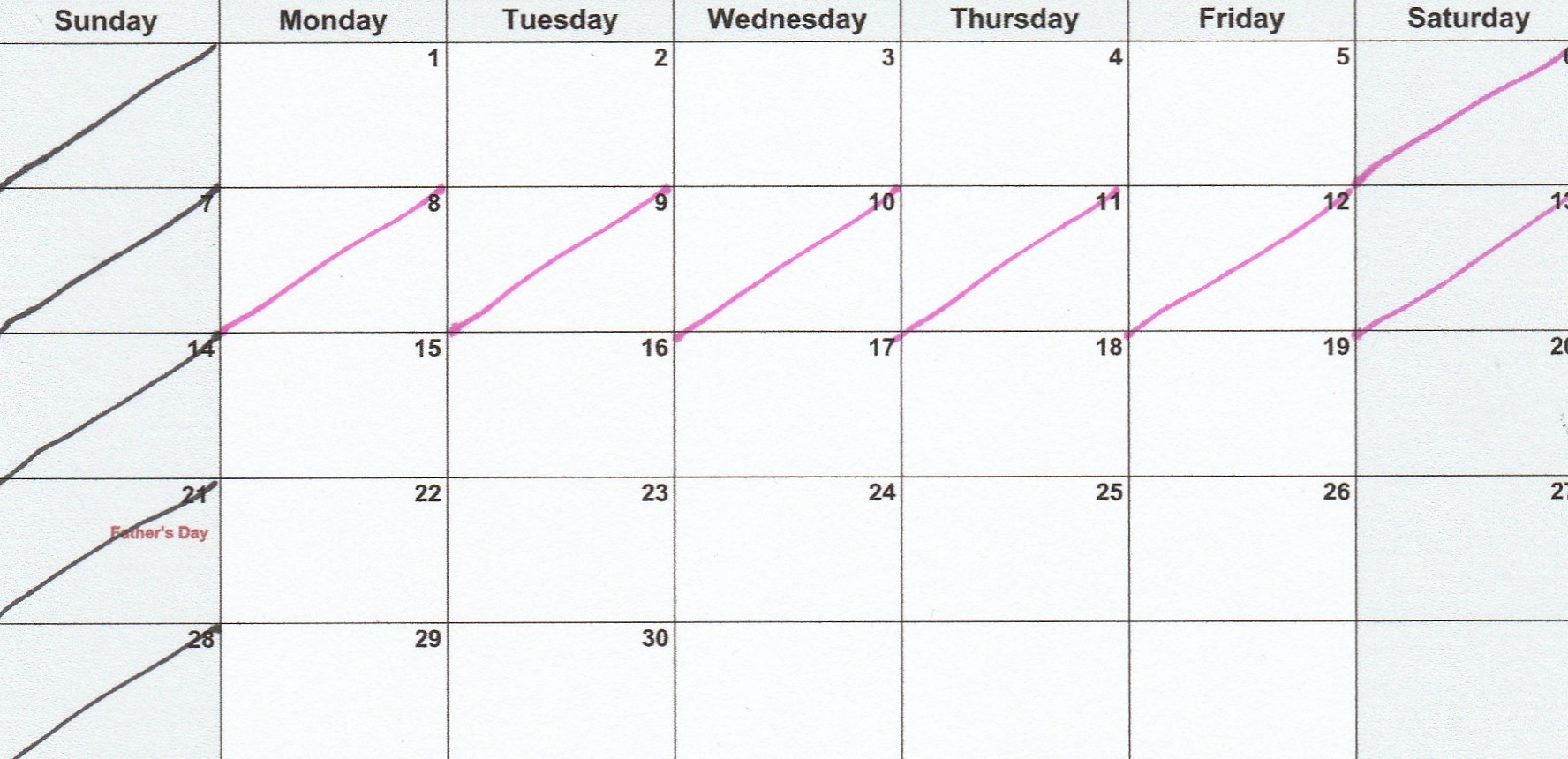 July 2020