Welcome to the Davis Piano Studio Blog!!
Picking a Piano Instructor
Tuesday, September 3, 2019 by April Davis | tiptuesday
There are many types of piano instructors out there: large commercial studios with multiple disciplines or single disciplines, travel teachers, online teachers, teachers who teach out of a high school theater or church, and in home studio teachers. Across all of those locations, there are teachers with high levels of degrees, teachers with no degrees, teachers who focus on classics, teachers who focus on pop, etc. The one you pick will impact you and your child's experience, so let's dig in and see what would make a good fit for you.
First, let's see what we're starting with: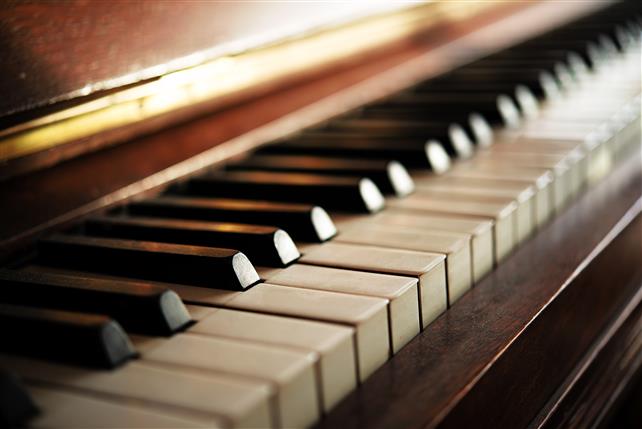 What is your child's goal with piano?

Is it their dream to start a garage band? Or, play for church?
Do they want to learn multiple instruments?
Do they spend hours at the piano composing their own songs?

Are they competitive?
Are they shy?
Do you live in the neighborhood where lessons are being offered?
What budget are you working with?
Once you have an idea of what goals you have, it's time to take a look at what would work for you. Travel teachers and online teachers require that you have a quiet space in your home with the necessary equipment to facilitate a lesson. If your child is shy or your scheduling simply doesn't make traveling to a studio possible, online and travel teachers are a wonderful option. If creating a quiet space isn't an option for you, I recommend finding a teacher or studio that you can travel to.
Choosing between a private studio or a larger studio will be your next decision. Larger studios often have multiple teachers and can sometimes offer substitutes when a teacher is unavailable. Facility upkeep and having multiple employees will be reflected in the tuition price as well. For private studios, the offerings will vary greatly and tuition prices as well. Here are some questions for you to ask:
Do you teach beginner, intermediate, &/or advanced students?

I highly recommend getting a teacher that focuses on beginner students for a child that's just starting out.

What method do you teach from?

Older methods like Alfred and John Thompson which were originally published in 1922 and 1936, respectively, and updated in minor ways over the years are not recommended. We've learned so much about child development since then!

Do you have experience with students with my child's special need (ADHD, Dyslexia, ASD, etc)?
Do you belong to any professional organizations?
Do you focus on any specific genre: classical, sacred, pop, etc.?
Can we schedule an audition or meet and greet with you?

This is a really great way for everyone to get a baseline to see if it's a good fit!
Now that you've clearly articulated you and your child's goals and received some information from teachers in your area, go to those auditions or meet and greets with a strong sense of what you are looking for and pick the teacher that works the best for your needs.
Davis Piano Studio offers private, in-home lessons as well as online lessons. I'm located near Stony Point High School in Round Rock, Texas, and currently enrolling for the 2019-2020 school year. To learn more about the studio, click here. To schedule an audition, call or text 512-222-7640.